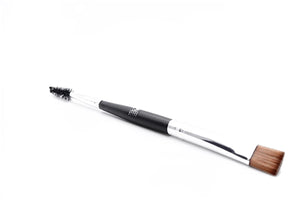 JESSEELITE FLAT-TOP BRUSH
Description:
A flat brush that precisely blends color through facial hair.
What it does:
Use the JesseElite Flat-Top Brush and its custom spoolie end (tapered head with soft bristlesend) to blend product into the beard for a soft and natural-looking finish. The soft, synthetic bristles have a super fine flat finish for a perfect precision.